Present in markets
worldwide.
With more than 5,000 installed machines, Fette Compacting is the international market leader in the area of tablet presses in the pharmaceutical industry. Fette Compacting is based in Schwarzenbek near Hamburg. A second production site is in Nanjing, China. Fette Compacting is a member of Excellence United – an alliance in the construction of special machines for the pharmaceutical industry.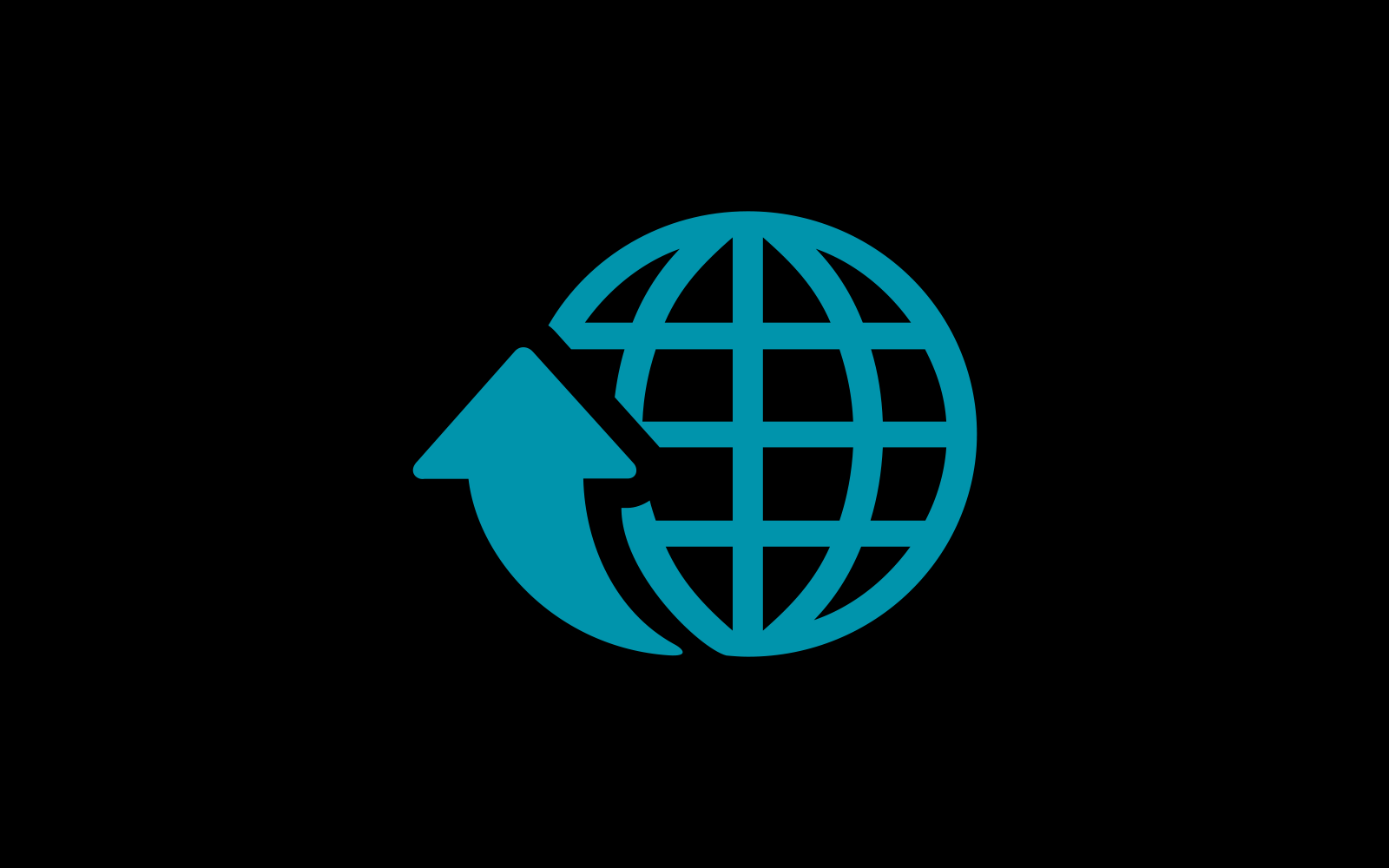 World market leader
The No. 1 for integrated solutions for industrial tablet production.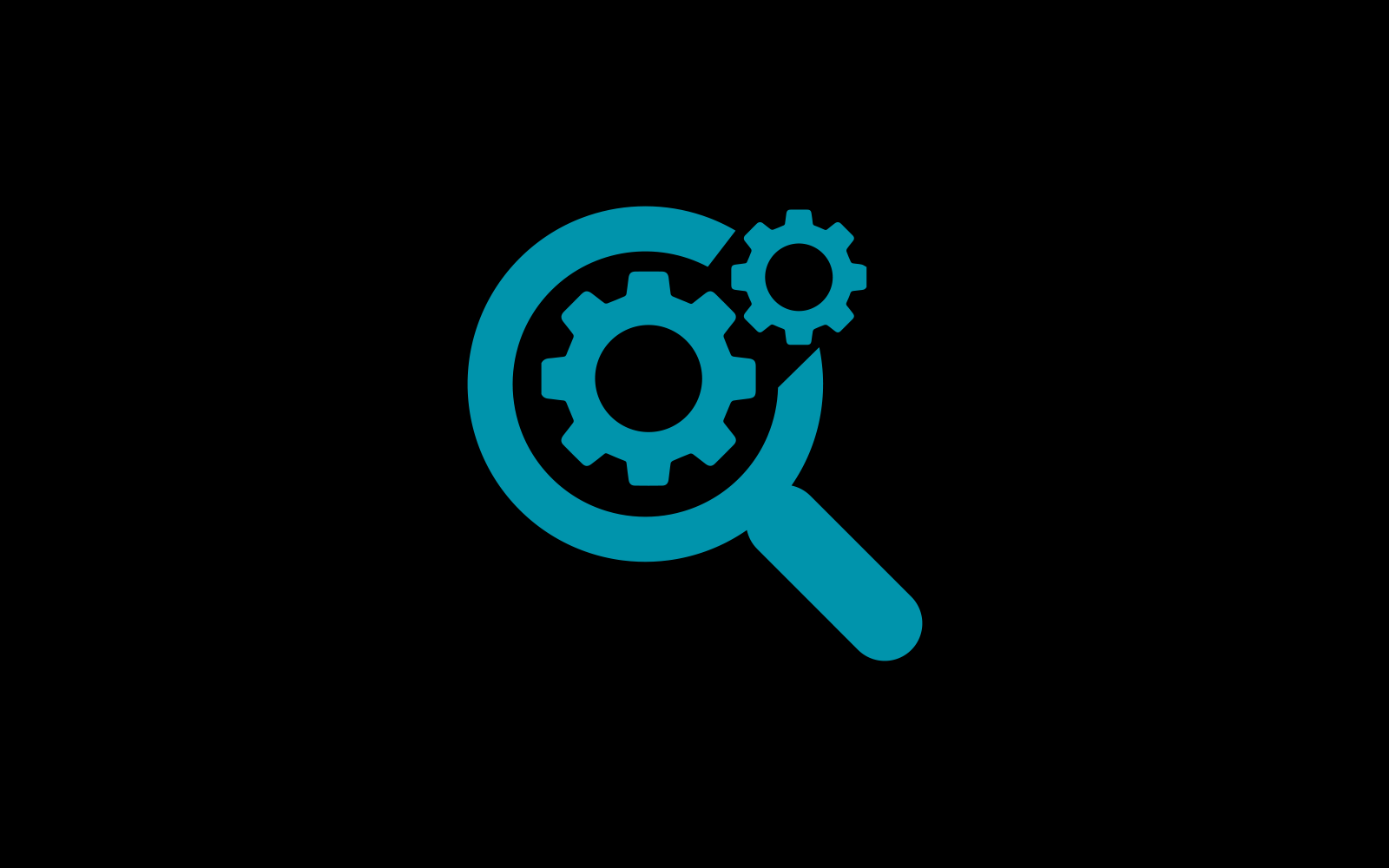 Specialist
Technology leader for high-performance machines for the pharmaceutical industry.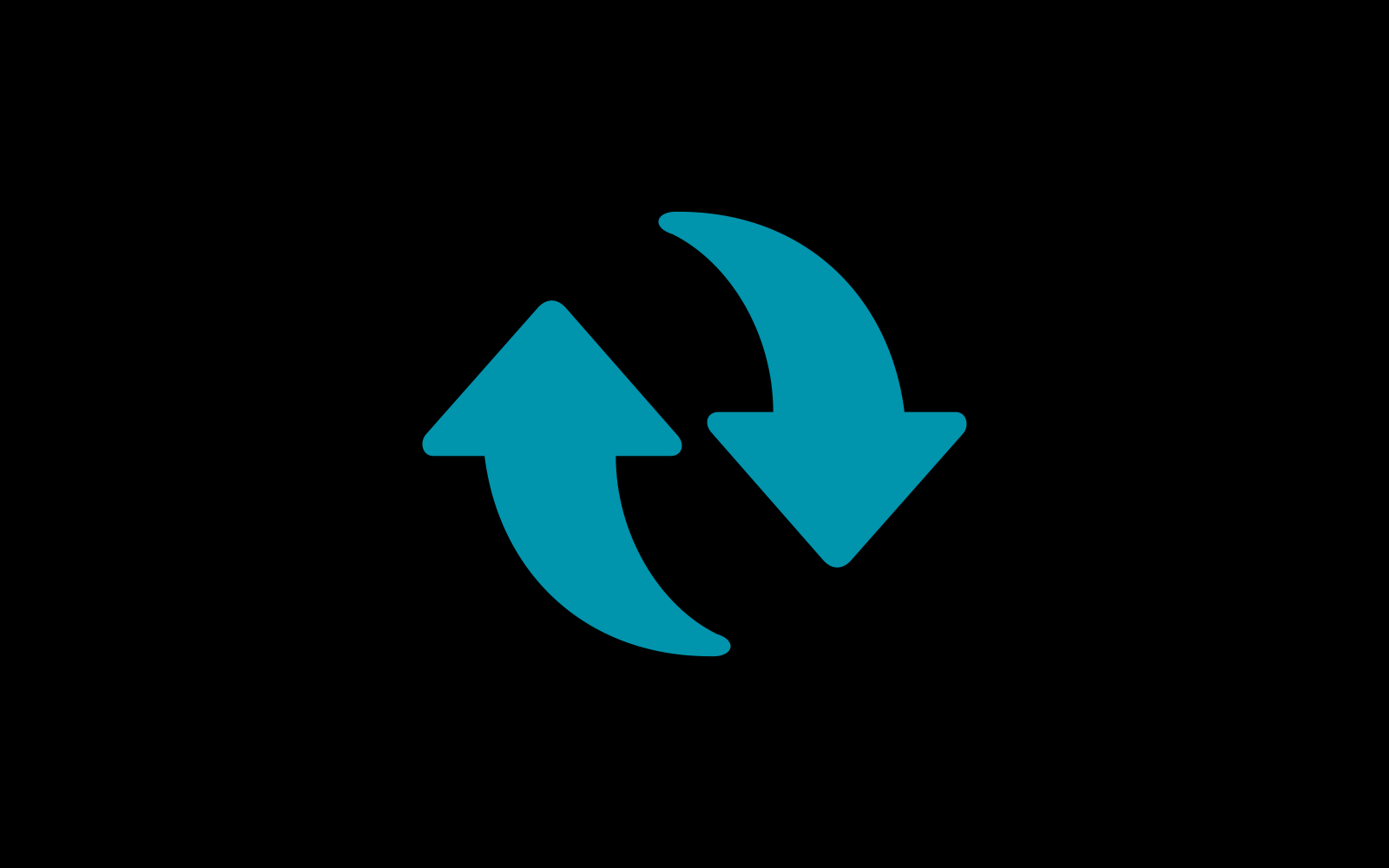 System partner
Apart from machines, the range also includes tableting tools, format parts and process equipment.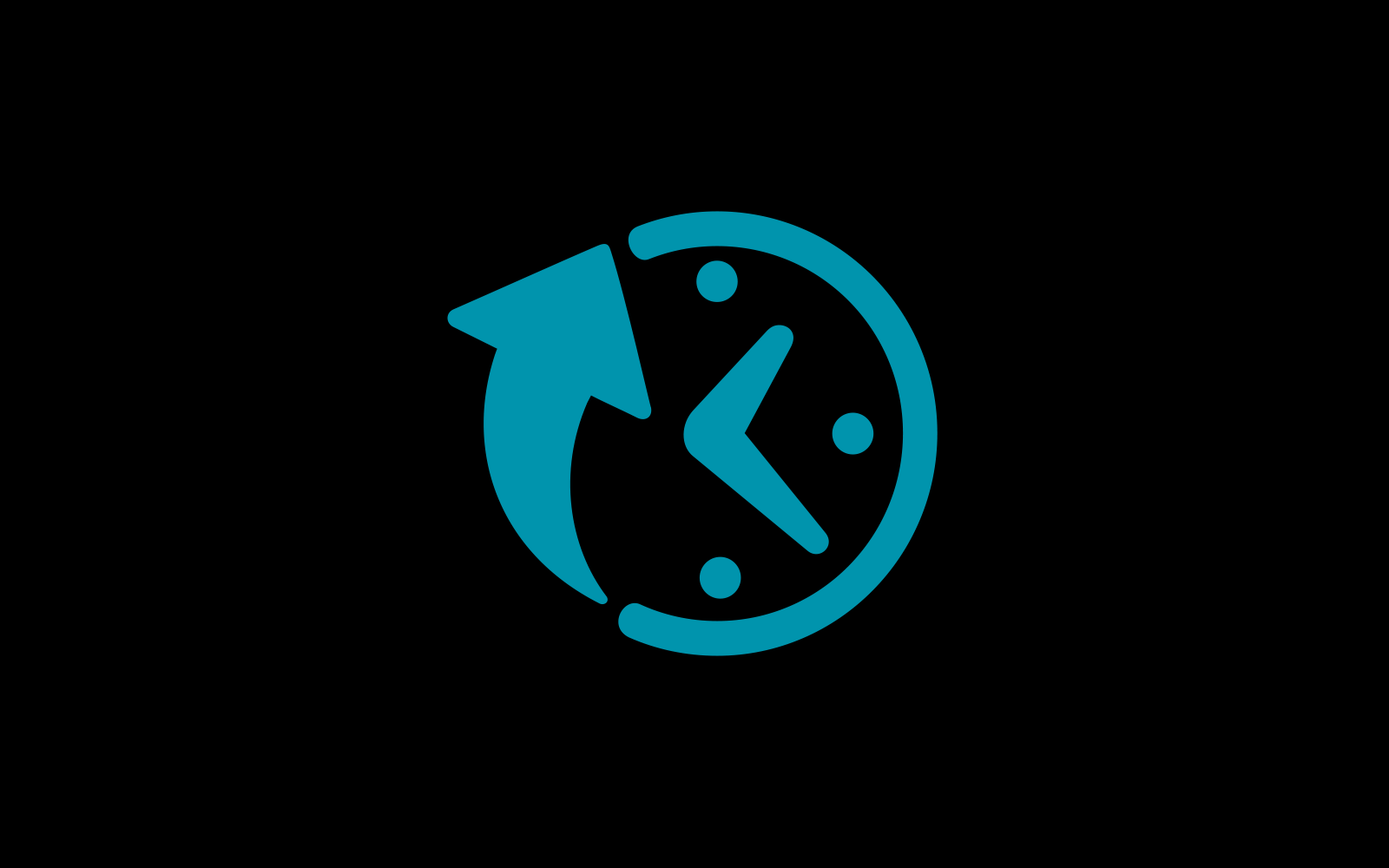 Competence partner
The range also comprises all support, training and consulting services.
The portrait.
Significantly increasing production performance is the main task of each of the more than 5,000 Fette Compacting machines installed worldwide. With them, production can be safer, be more flexible and be more profitable. Or, in short: be efficient.
The manage­ment.
The two-man management team at Fette Compacting bundles experience and competence from both a business and a technical perspective.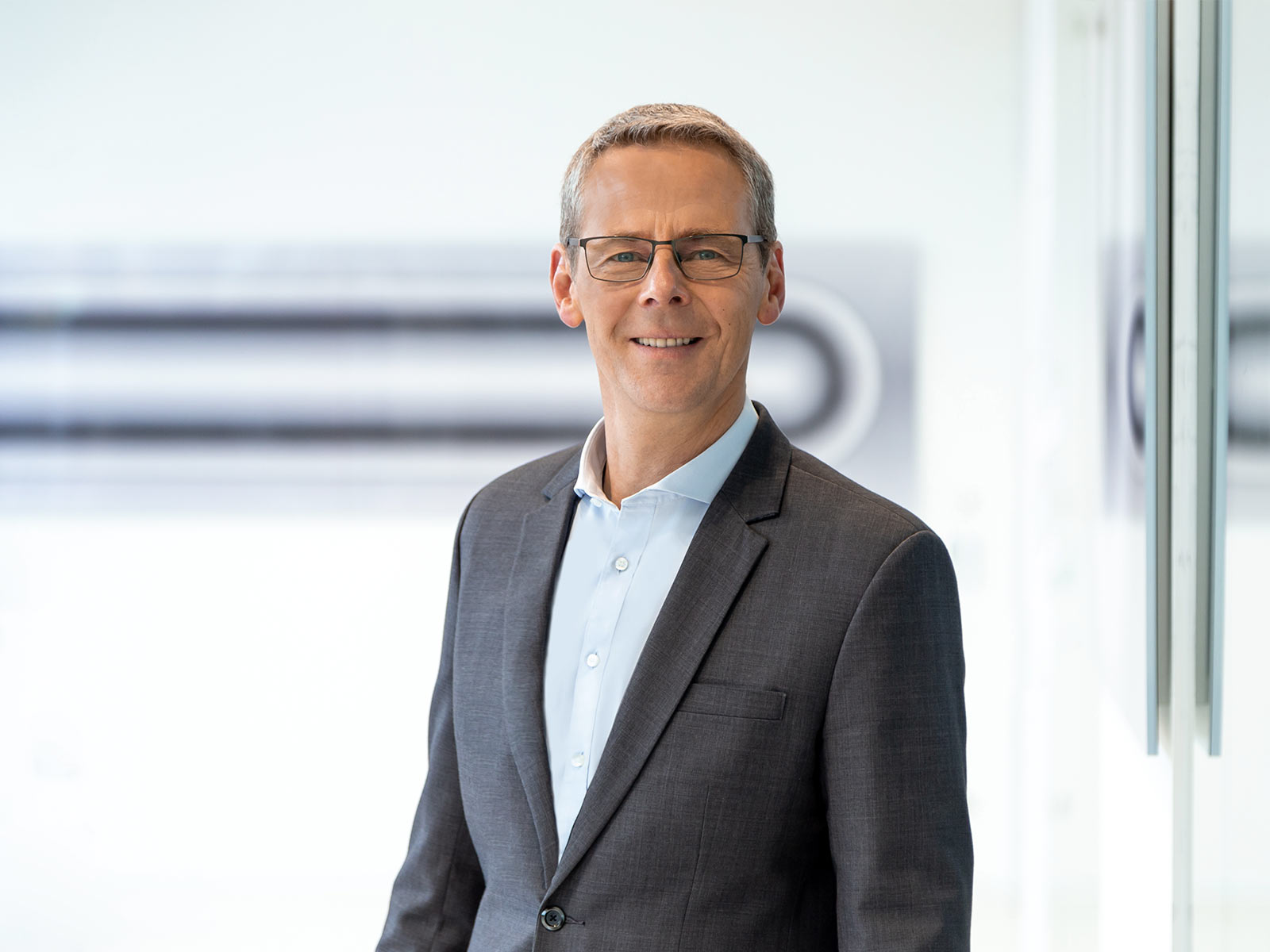 Joachim Dittrich
CEO
Since January 2021 | CEO Fette Compacting,
Member of Managing Board LMT Group
2018 - 2020 | Chairman of Optima Consumer Division
2014 - 2017 | Vice President Business Unit Liquid Food, Bosch, Stuttgart
2011 - 2014 | General Manager Bosch Packaging Technology BV, Netherlands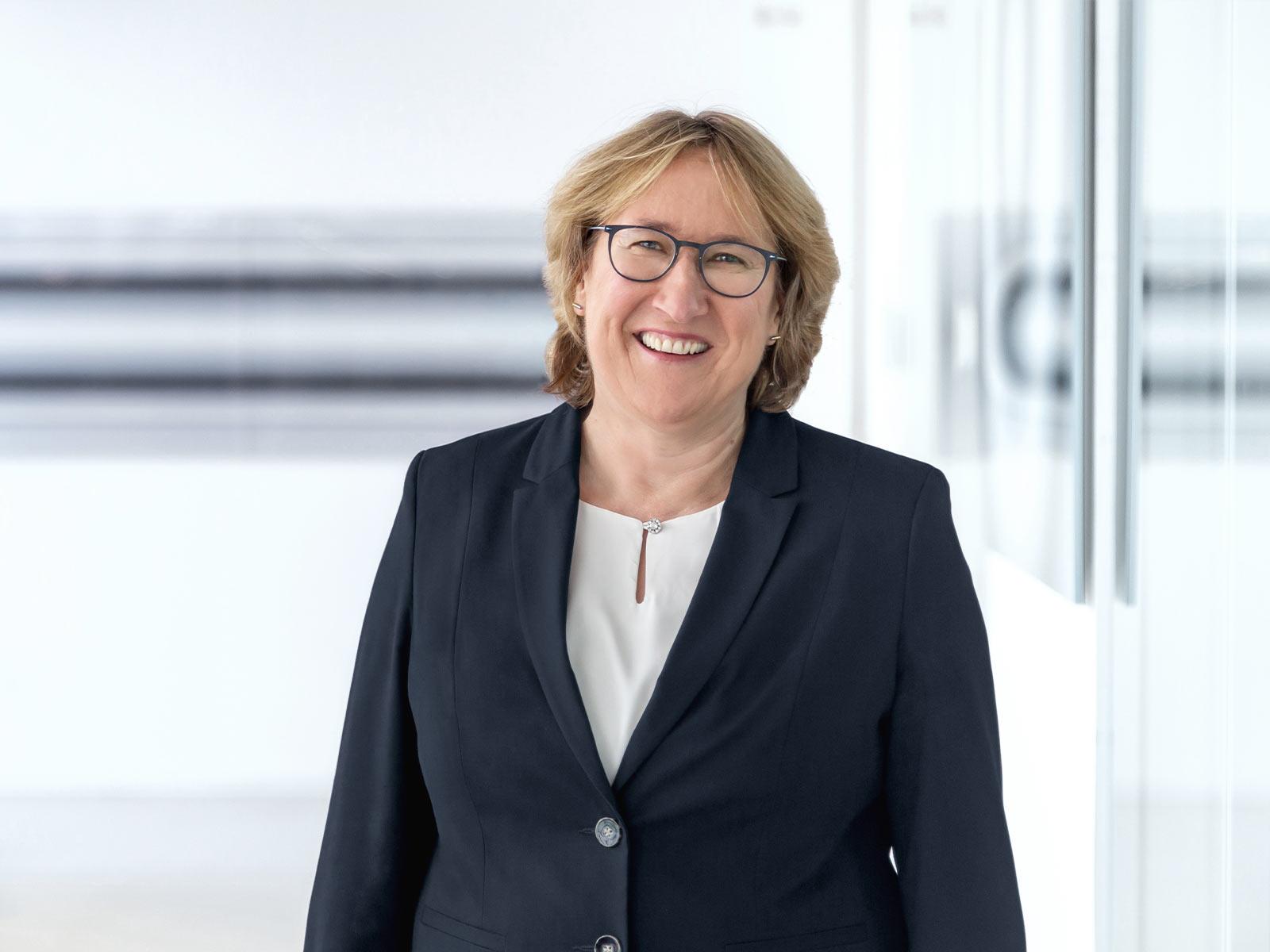 Anke Fischer
CFO
Since September 2021 | CFO Fette Compacting
2018 - 2021 | CFO battenfeld-cincinnati
2008 - 2018 | Executive Vice President Finance & Administration HASCO Hasenclever GmbH + Co KG
2006 - 2008 | European Controller Yale Industrial Products/Columbus Mc Kinnon Corporation
1993 - 2006 | Various positions in Finance/Controlling Air Products & Chemicals in Germany and England
Innovation
since 1948.
As a pioneer in the area of tablet production, Fette Compacting has been setting standards in the industry for the past 75 years.
Product launch
First Fette tablet press
Fette P2000
Development of the P2000 commences the age of modern high-speed tablet presses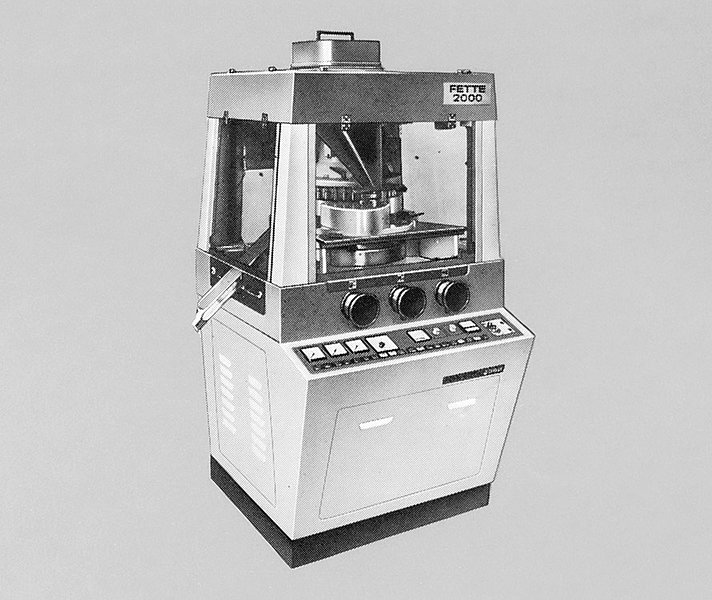 Digitization
The PT2080 is the world's first computer-controlled tablet press
International success
The PT3090 is the first tablet press in the world to feature an exchangeable turret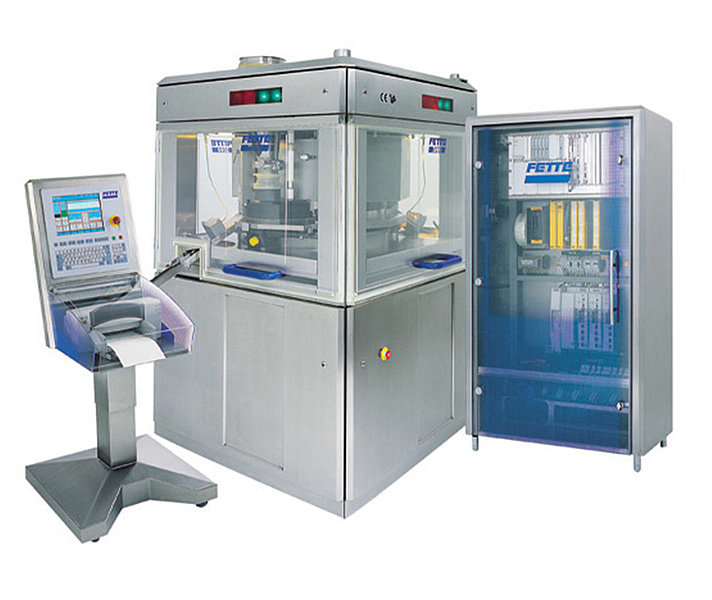 i-generation (1200i, 2090i, 3090i)
The first tablet press with torque drive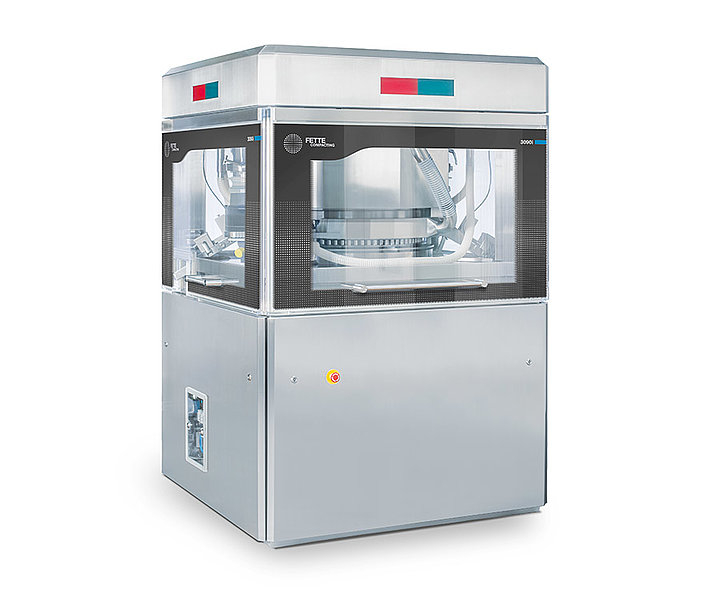 LMT Group Academy
The LMT Group Academy innovation and training center opens
FE55
The first machine of the new generation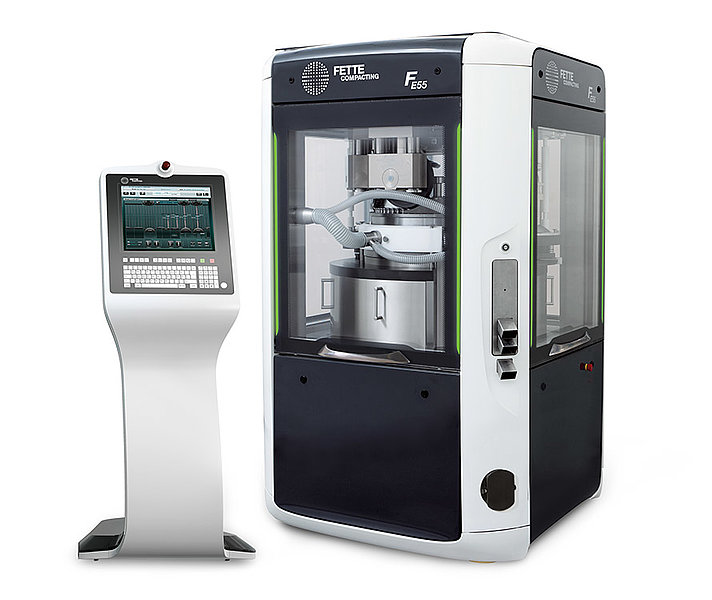 FE35
The machine offering the fastest product changeover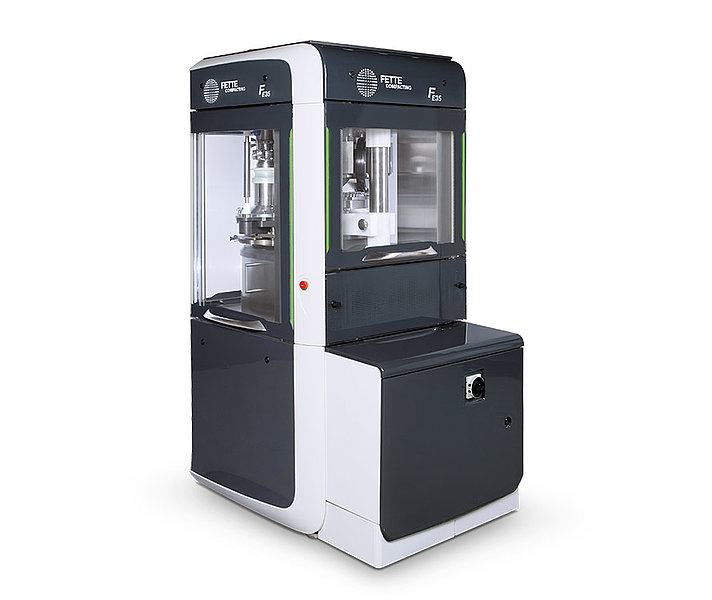 FE75
A new dimension in efficiency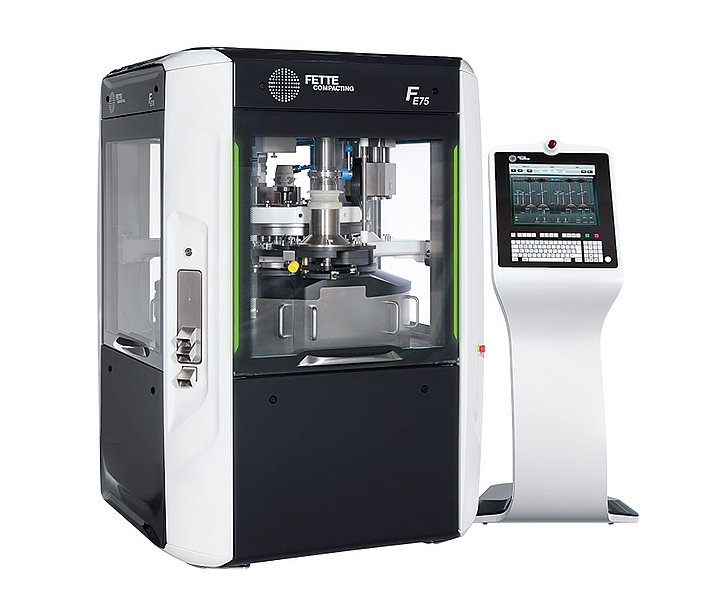 FE55
Containment as an optional package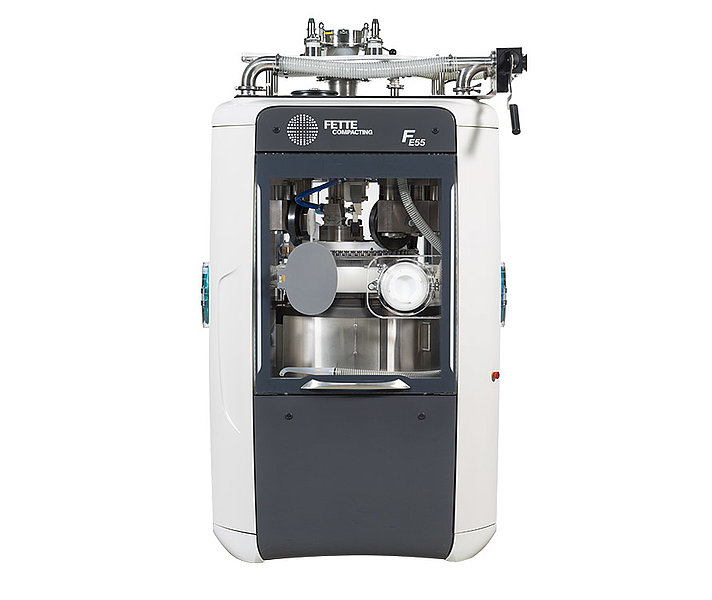 FEC40
World premiere of the first capsule filling machine offered by Fette Compacting at the Interphex in New York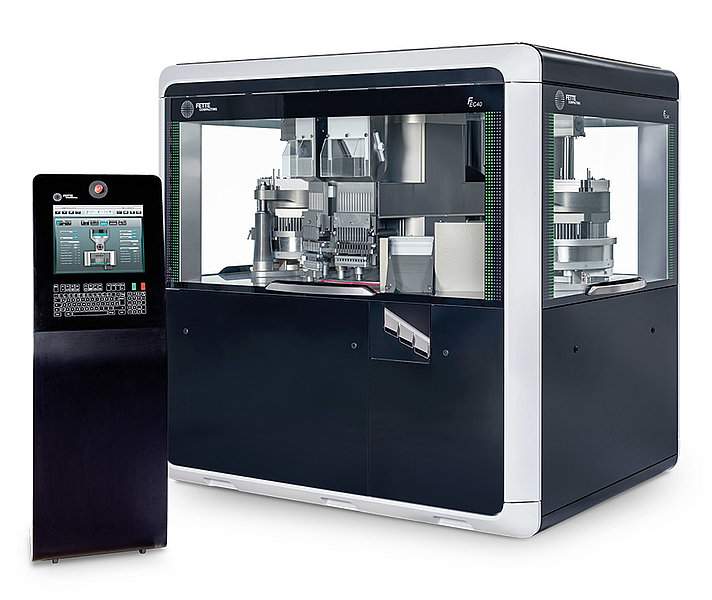 Containment Guard
The world's first quality certificate that already distinguishes the containment capacity of containment tableting systems prior to the final risk assessment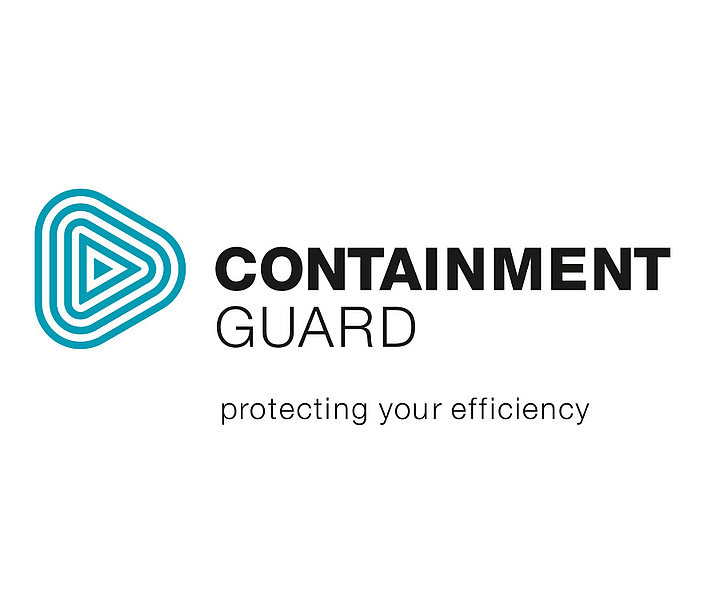 FEC20
A revolutionary technical concept that allows fast product changeover, intuitive operation, and complete control over every process step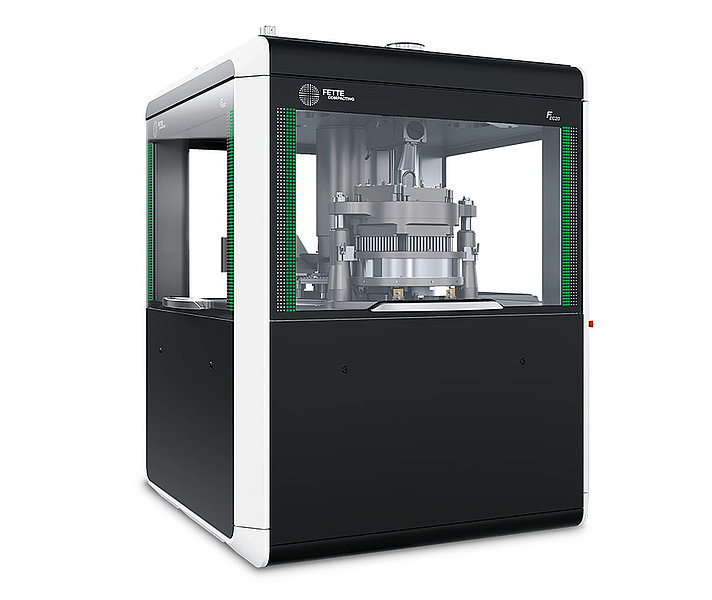 F10i
Flexible and dust-tight next-generation tablet production. Clean, system compatible and "digital-ready"
F30i
The next chapter of tablet production: next-level dust-proof system compatibility and digital connectivity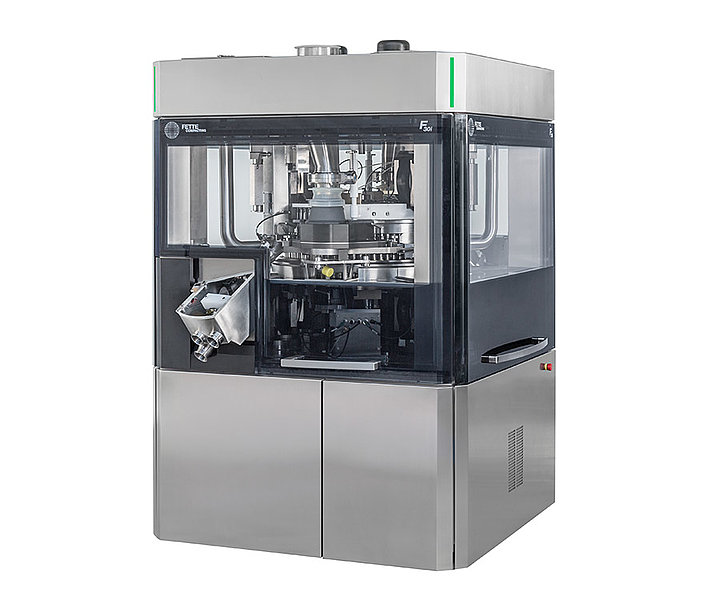 FE CPS
A new technology – a major step forward. The FE CPS is ready to make continuous Direct Compression as compact, efficient and easy as you have been demanding for a long time.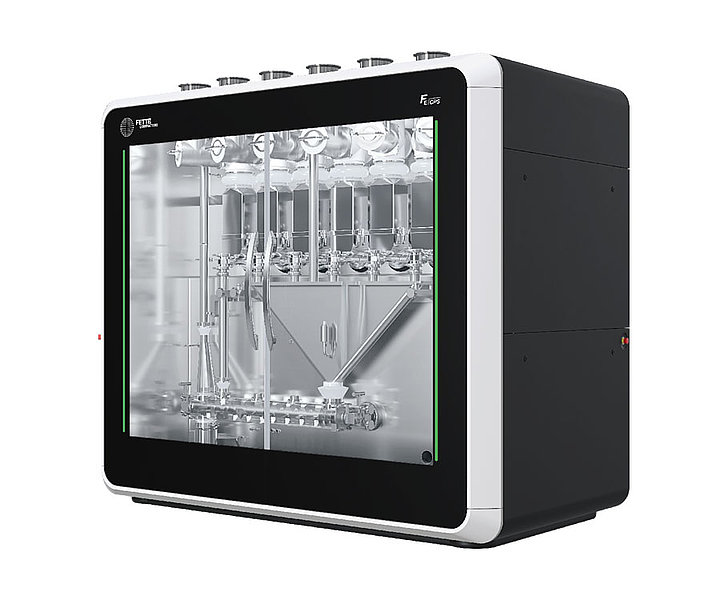 75 years Fette Compacting
In 1948, Fette Compacting developed its first own tableting machine. Since then, many more innovations and milestones have followed in the history of Fette Compacting. We are proud of what we have achieved over all these years together with our employees and customers and are full of anticipation for the next decades and great innovations under the motto: "Together to the Next".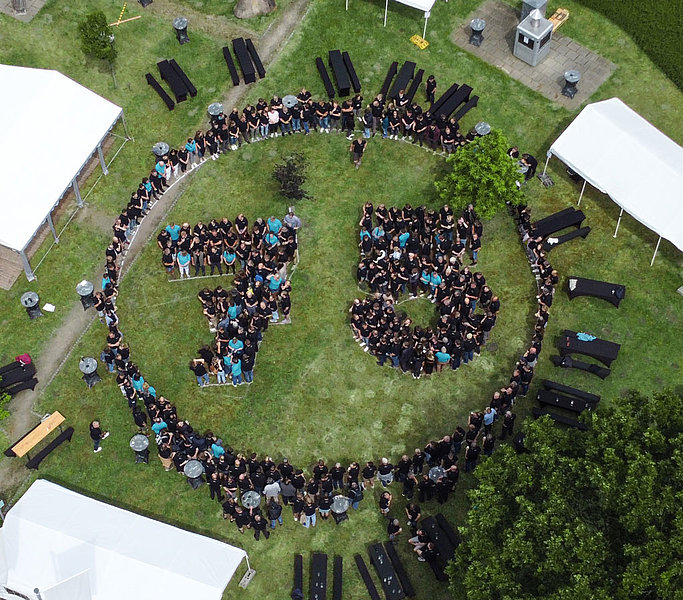 Excellence United.
Full service within a network.
Excellence United is a strategic alliance between five leading German family-owned special machine engineers and plant manufacturers. Under the umbrella of this alliance, Fette Compacting, Glatt, Harro Höfliger and Uhlmann bundle their competencies and offer their customers the highest-quality, leading technological solutions for the entire value-added chain of medical product and pharmaceutical production.
A unique network, with more than 800 service employees around the world, also supports customers in all markets with a comprehensive range of services.