Safety for human and the environment.
Highly-active substances demand particularly safe production processes. The use of Containment and WiP (Wash-in-Place) systems safeguards the health of operators. Product changeovers can be carried out significantly faster using WiP. Equipping a WiP machine with a Containment package permits entirely new possibilities when processing highly-active granulates.
Containment Guide.
The manual describes the fundamentals and the framework conditions of a systematic measurement procedure and outlines the process for recording a tableting system's relevant statuses. This system allows us to reliably determine a system's retention capacity.
Containment Guard. Maximum safety and optimal efficiency.
Absolutely reliable containment is of increasing importance in the pharmaceutical production of Highly Potent Active Pharmaceutical Ingredients (HPAPI). The aim is to reliably protect patients from the risks of cross-contamination and to eliminate any risk for operators of the machine when handling highly-active substances. We developed the Containment Guard to meet these challenges while simultaneously safeguarding your efficiency during manufacturing. The system comprises:
A test process in accordance with the measurement criteria of the SMEPAC Guideline (Standardized Measurement Particulate Airborne Concentration)
The basis for technical development of containment solutions in tableting
The measurement process. Precise with little effort.
The measurement method is based on the SMEPAC Guideline. It is supplemented by the Containment Guard to include other practical aspects:
Positioning the measurement probes
Location of operators
Number of samples
Machine operating modes
System performance during faults or errors
Calculation of total system performance including process equipment
This makes it possible to achieve a reproducible evaluation specially for containment tableting systems.
Certificate based on the OEB level
Fette Compacting conducts this test in special test rooms in the customer center in Schwarzenbek. Successful testing is followed by the plants receiving the Containment Guard certificate. The certificate levels are based on the OEB levels and/or the corresponding PDE values.
Sugar inside the Elbphilharmonie
The illustration of ratios is based on the use of familiar reference elements such as for example the Elbphilharmonie in Hamburg and an ordinary sugar cube. One of these sugar cubes weighs 3 g. If the sugar cube is distributed evenly in the Hamburger Elbphilharmonie (length and height above 100 m), this then gives an indoor air concentration of approx. 5.5 μg/m³. Even though the comparison may seem extreme, these are concentrations that must be adhered to on a daily basis in the pharmaceutical industry.
Sugar inside the Elbphilharmonie
Apart from assigning the limit values to the substance systems, it is also hard to imagine the magnitude of the concentrations.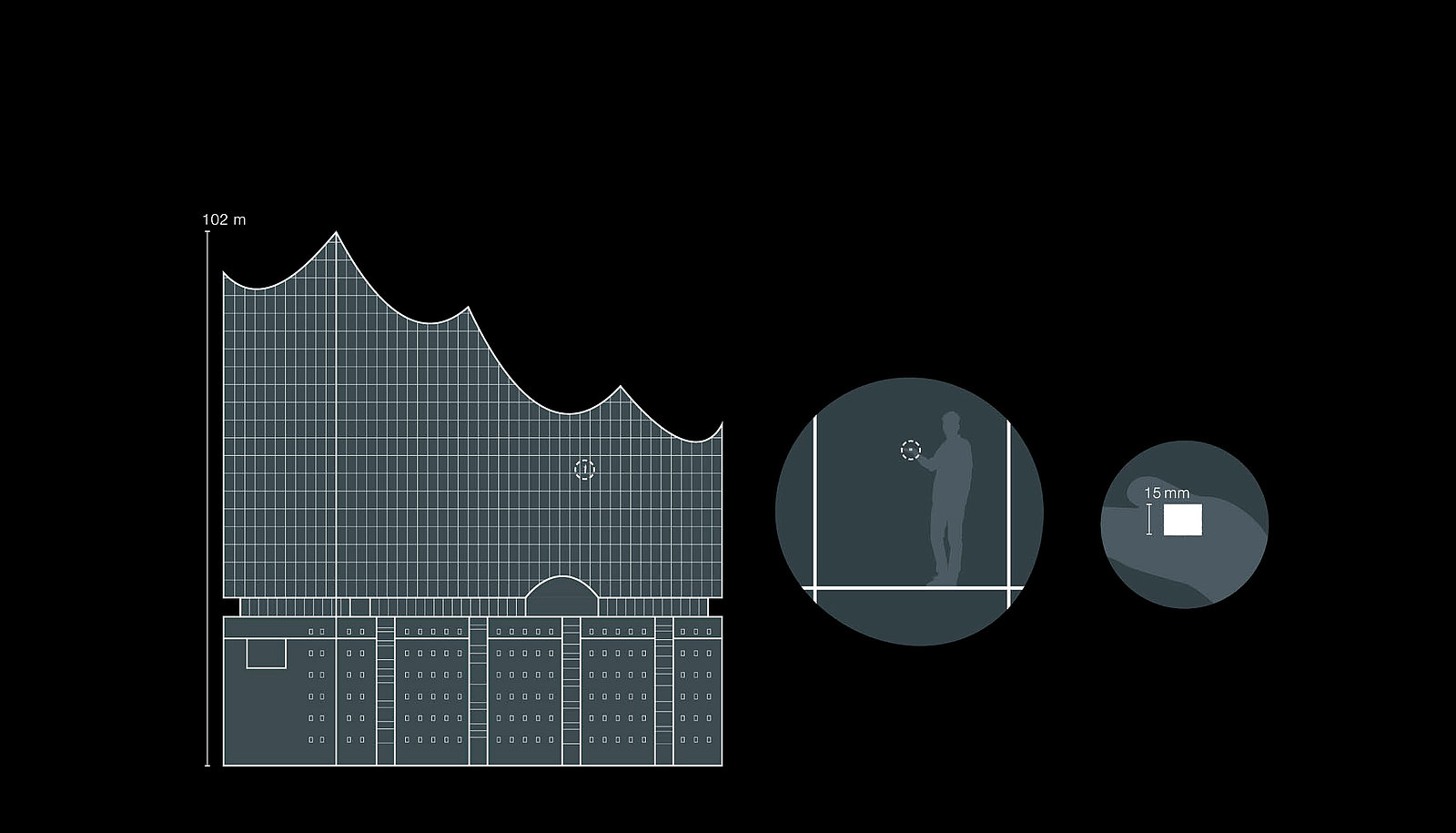 What is and will
continue to be important.
Articles and reports on current developments and technological innovations. For even more efficiency!
Want to know more about Containment Solutions?
Please do not hesitate to contact us if you require more information and detailed advice. We look forward to receiving your phone call or email.
Global Sales
Fette Compacting GmbH
Grabauer Str. 24
21493 Schwarzenbek
Germany