Service generates competitive advantages.
In order to gain decisive competitive advantages, efficient machines alone are not enough. Equally important are diverse service offerings. This does not just include maintenance and repair. But also advice – especially in performance and operation.
Our service commitment.
Here is our personal commitment to your efficiency: If you are facing difficulties, our service specialists are available for you, all over the world. We arrange the perfect solution to minimize machine downtime and to keep up your production output.
Technical field service
Competent experts are available around the world and around the clock for supporting your plant. All service technicians at Fette Compacting are doubly qualified as electricians/fitters and mechanics. This enables them to obtain a comprehensive overview of the system during inspection, maintenance or calibration of your machines.
Technical field service
International network of experts with excellent qualifications.
Teleservice
We can support you in German or English and have permanent access to a comprehensive knowledge database, whereby we also rely on online/video conference tools and augmented reality solutions. You can also discuss the condition of your machine with us prior to a planned service assignment – for maximum service efficiency.
Teleservice
Do you need assistance and support fast? You can contact our specialists 24/7.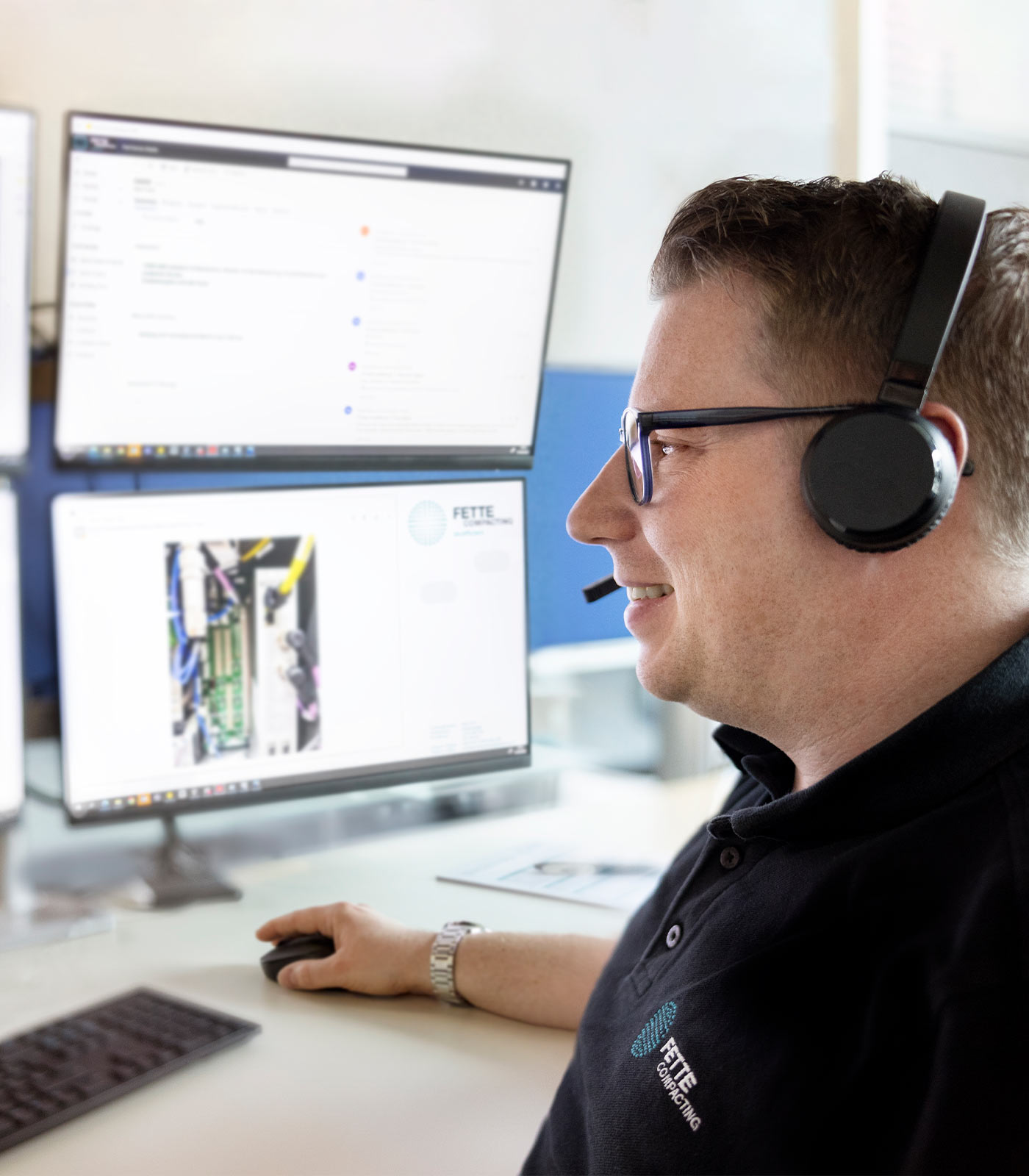 Want to know more about our services?
Please do not hesitate to contact us if you require more information and detailed advice. We look forward to receiving your phone call or email.
Global Customer Support
Fette Compacting GmbH
Grabauer Str. 24
21493 Schwarzenbek
Germany

Technical Customer Support